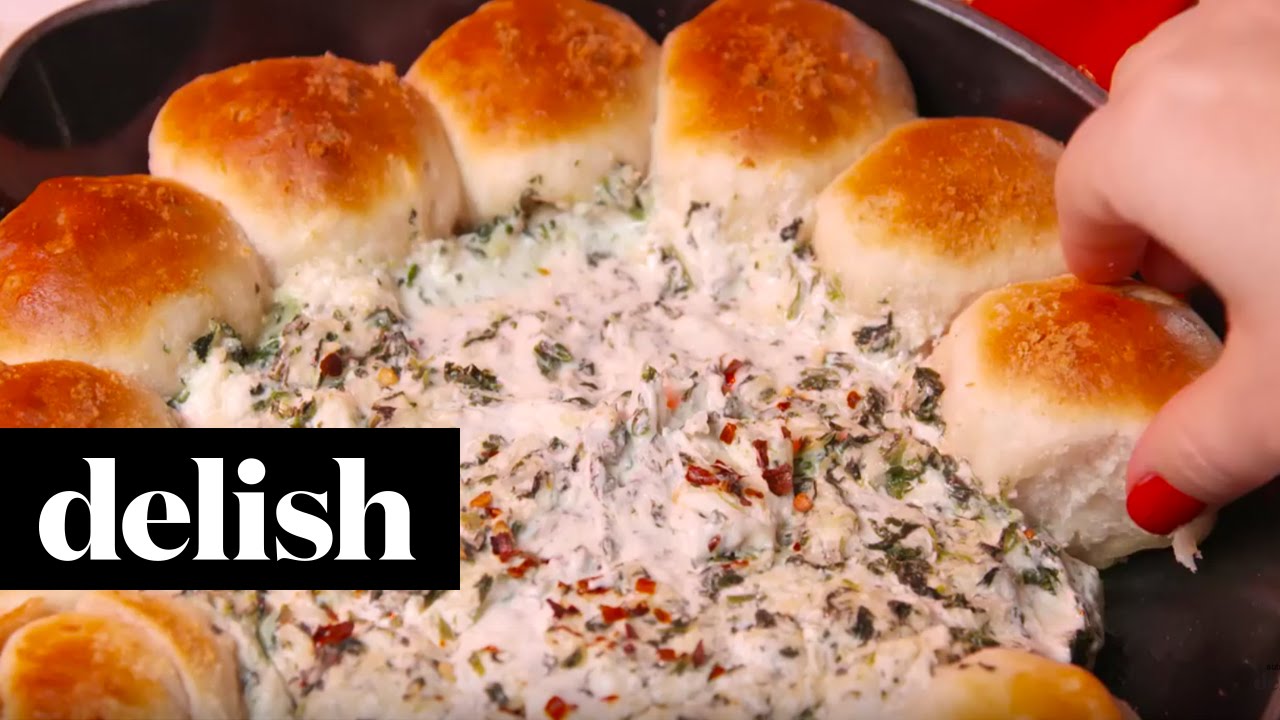 TOTAL TIME: 0:45
PREP: 0:15
LEVEL: EASYSERVES: 8
INGREDIENTS
1 can refrigerated biscuits (such as Pillsbury)
Olive oil, for brushing biscuits
1/2 c. plus 1 Tbsp. crumbled Parmesan
2 c. shredded mozzarella
1 c. ricotta
3/4 c. frozen spinach, defrosted and chopped
1/4 c. mayonnaise
2 tsp. garlic powder
1 tsp. salt
Crushed red pepper flakes, for garnish
DIRECTIONS
Preheat oven to 350 degrees F. Halve biscuits and flatten each one out and then roll into a ball and place in an oven-proof skillet seam side down. Arrange in a ring around the skillet. Brush biscuits with olive and sprinkle with 1 tablespoon Parmesan.
In a large bowl, combine mozzarella, ricotta, spinach, Parmesan, mayonnaise, garlic powder, and salt and mix until combined.
Spoon dip into center of skillet and sprinkle with crushed red pepper flakes.
Bake until warmed through, bubbly, and golden, 25 to 30 minutes. Serve hot.