So, I've tried these. They're pretty good! (Maybe not the best in the world, but not bad for a quick Saturday night)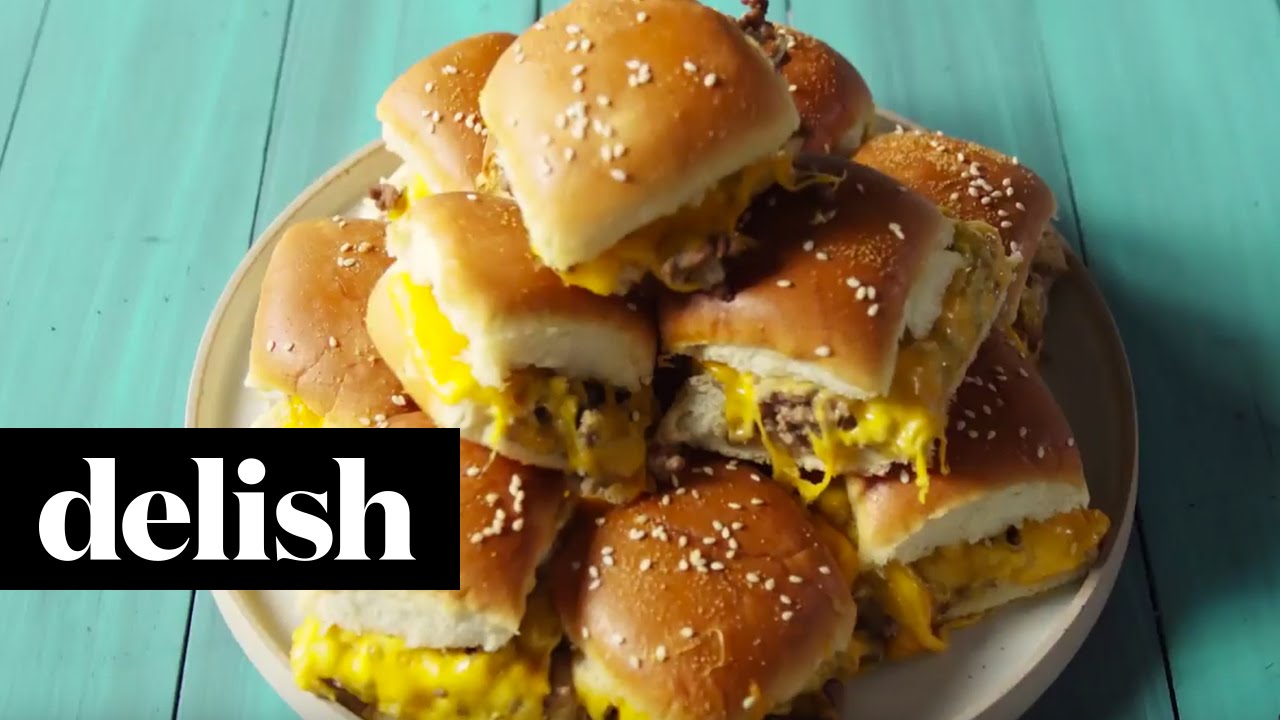 INGREDIENTS
2 tbsp. extra-virgin olive oil
1 onion, diced
2 cloves garlic, minced
1 lb. ground beef
1 tsp. yellow mustard
1 tbsp. Worcestershire sauce
kosher salt
1 tsp. Freshly ground black pepper
12 slider buns (or dinner rolls)
12 slices cheddar cheese
4 tbsp. butter, melted
1/4 tsp. garlic powder
1 tbsp. sesame seeds
DIRECTIONS
Preheat oven to 350 degrees F.
Heat olive oil in a large skillet over medium heat. Sauté onions until soft. Add garlic and cook until fragrant, about 30 seconds. Add the ground beef and stir to break up meat. Sauté until cooked through. Stir in mustard and Worcestershire sauce. Season to taste with salt and pepper. Remove skillet from stovetop and drain excess fat.
Coat a 9x13 baking dish with cooking spray. Place the bottom halves of the slider buns in the dish. Top with cooked beef mixture. Place a slice of cheese over each slider. Place the top halves of the buns on top.
Brush the tops of the buns with the melted butter. Sprinkle garlic powder and sesame seeds on top.
Bake at 350 until the cheese melts and everything is warmed through, 15-20 minutes.
(Original Link: http://www.delish.com/cooking/recipe-ideas/recipes/a47323/pull-apart-cheeseburger-slider-recipe/)