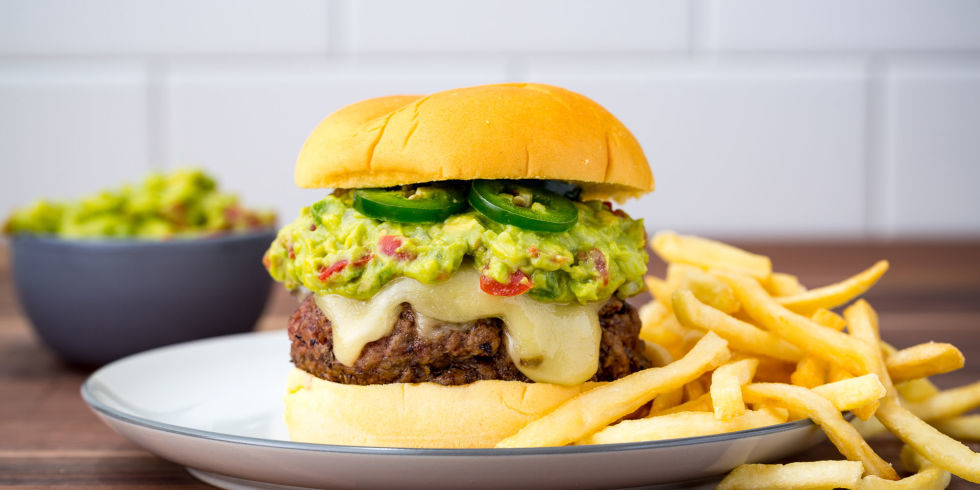 Guac is a condiment gamechanger.
TOTAL TIME: 0:15LEVEL: EASYYIELD: 4 SERVINGS
INGREDIENTS
4 hamburger patties
kosher salt
Freshly ground black pepper
4 slices pepper jack cheese
2 ripe avocados
1 jalapeño, minced
Juice of 1 lime
4 Hamburger buns
DIRECTIONS
Heat grill or grill pan to high. Season burger patties with salt and pepper and grill until pink, 6 minutes per side for medium. Add cheese and let melt, 1 minute.
Meanwhile, in a large bowl, mash avocados. Add tomatoes, jalapeños, and lime juice and season with salt.
Assemble burger: Top bun bottom with patty and guacamole and serve.