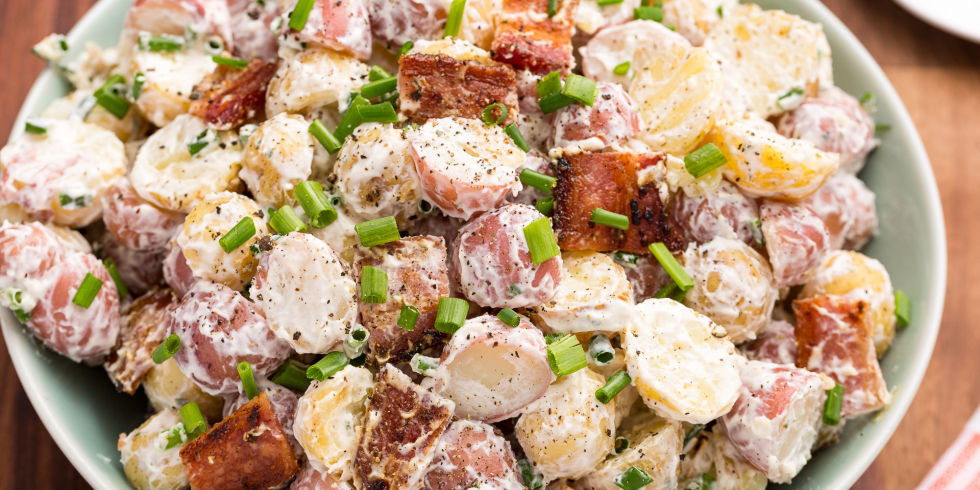 Bacon and ranch make everything better.
INGREDIENTS
2 lb. baby red potatoes, halved or quartered if large
6 slices bacon
1 (16-oz.) tub sour cream
Juice of 2 lemons
1/2 package ranch seasoning
kosher salt
1 c. shredded Cheddar
1/2 c. Chopped chives
DIRECTIONS
In a large pot of boiling water, cook potatoes until fork tender, about 15 minutes. Drain and rinse under cold water. Transfer to a large bowl.
Meanwhile, in a large skillet over medium heat, cook bacon until crispy. Transfer to a paper towel-lined plate to drain, then crumble.
In a small bowl, stir together sour cream, lemon juice, and ranch seasoning. Adjust seasoning if necessary.
Add sour cream mixture to potatoes and toss until combined. Add cheddar, chives, and bacon and toss until combined. Refrigerate at least 1 hour before serving.